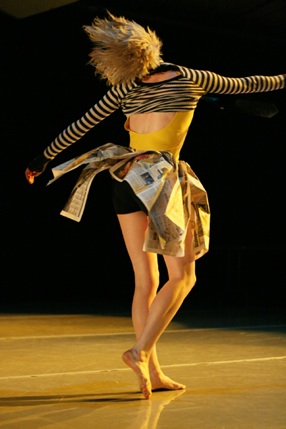 How to Donate
There are 3 easy ways to donate, each through The Field*, a tax-exempt, 501(c)(3) organization that forwards your donation to Naganuma Dance:
To donate online: please visit http://www.thefield.org/t-sponsoranartist.aspx, select "Darcy S. Naganuma/Naganuma Dance from the drop-down menu, and enter your contribution amount.
To donate by check: make your check payable to The Field and enter "Darcy Naganuma" in the memo line. Mail checks to Naganuma Dance, 3678 Torrey View Court, San Diego, CA 92130.
To make a credit card donation over the phone: call The Field at 212-691-6969, ext. 17, and specify "Darcy Naganuma/Naganuma Dance" when making your donation.
Creating and presenting dance of Naganuma Dance's caliber requires an astonishing expenditure of time, sweat and money. Box office receipts cover only a fraction of our production budgets. We welcome and appreciate EVERY contribution, whatever the amount or form (including frequent flier miles for company travel)! All donations are tax-deductible and will receive a receipt.
Benefits of Donating
Donors are eligible for recognition on our website and season programs, dinners with our Artistic Director, invitations to open rehearsals, and for other benefits. For more information on how you can get involved, contact Justin Lynch, Development Director, at justin@naganumandance.com.
Join Our Corporate Partners Program!
Naganuma Dance welcomes support from the business community. Corporate partners are eligible for all the benefits for which individual donors are eligible. In addition, Naganuma Dance can partner with your business to provide special performances, on-site pilates or yoga classes for your employees, and more. Our new homepage also sets aside space to prominently feature the logos of corporate partners above the $7,000 level.
* The Field is a not-for-profit, tax-exempt, 501(c) (3) organization serving the New York City performing arts community. Contributions made to The Field and earmarked for Darcy S. Naganuma/Naganuma Dance are tax deductible to the extent allowed by law. For more information about The Field contact: The Field, 161 Sixth Ave, New York NY 10013, (212) 691-6969, www.thefield.org, info@thefield.org. A copy of The Field's latest annual report may be obtained, upon request, from The Field or from the Office of the Attorney General, Charities Bureau, 120 Broadway, New York, NY.